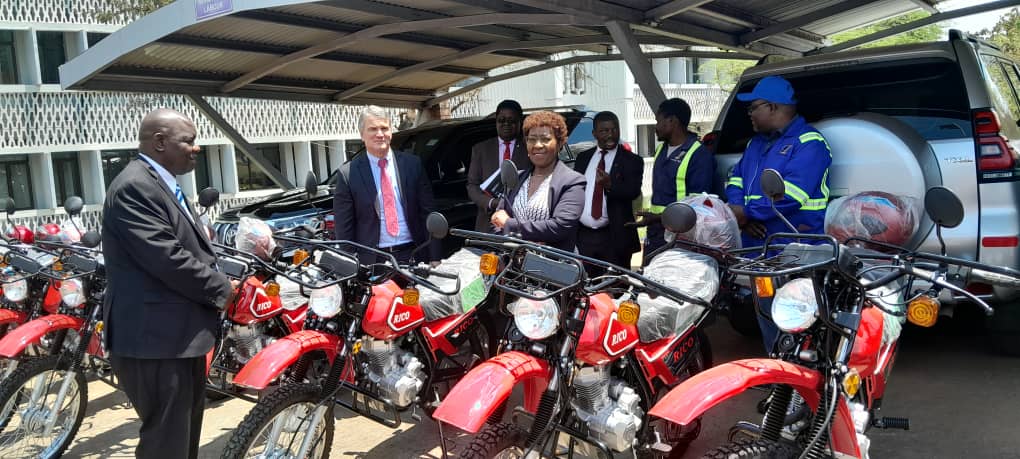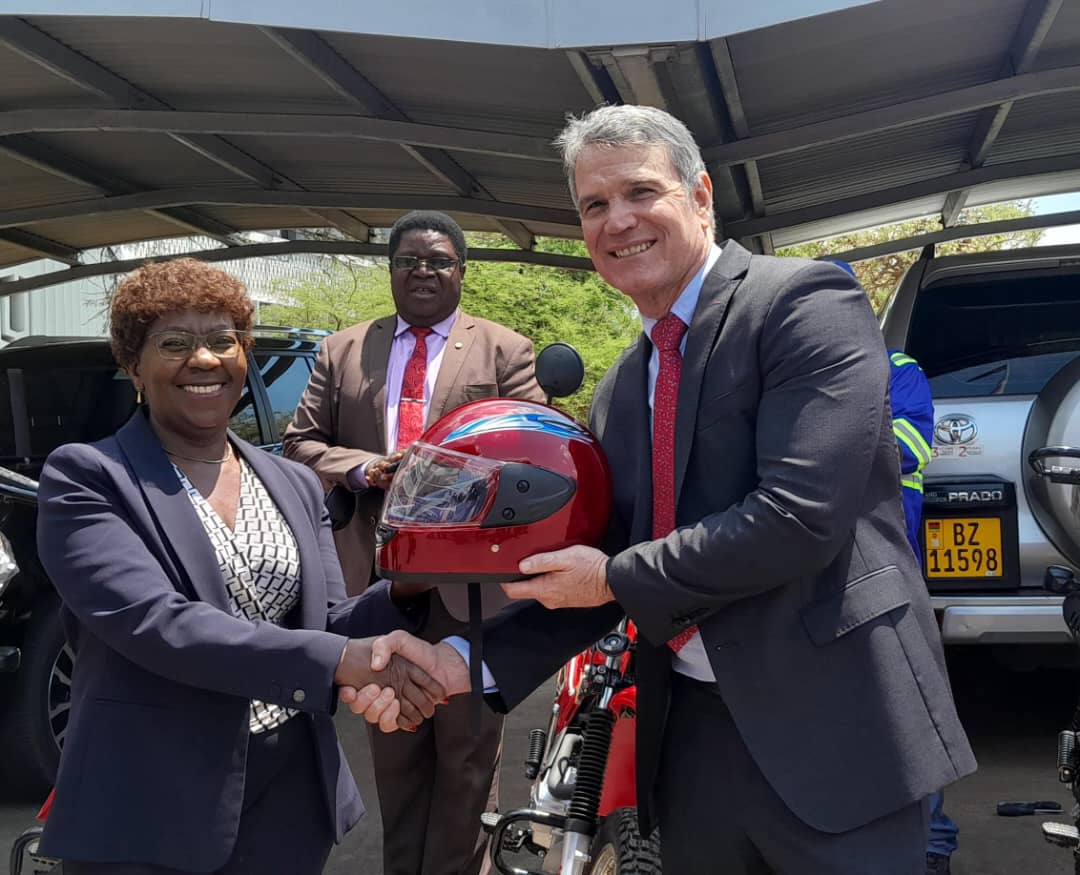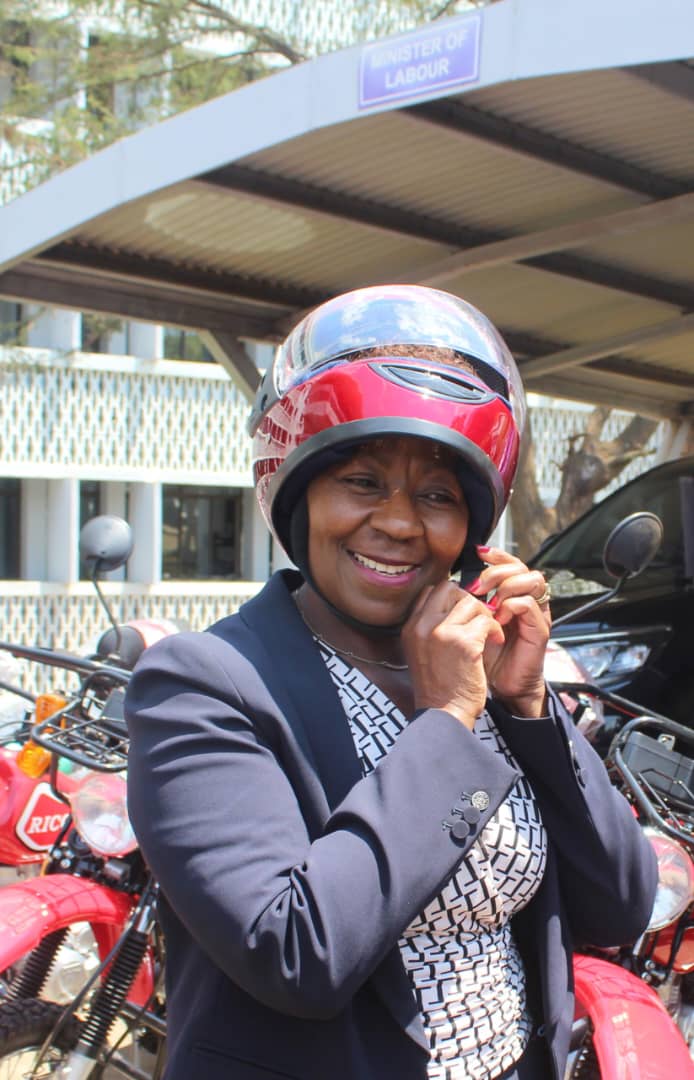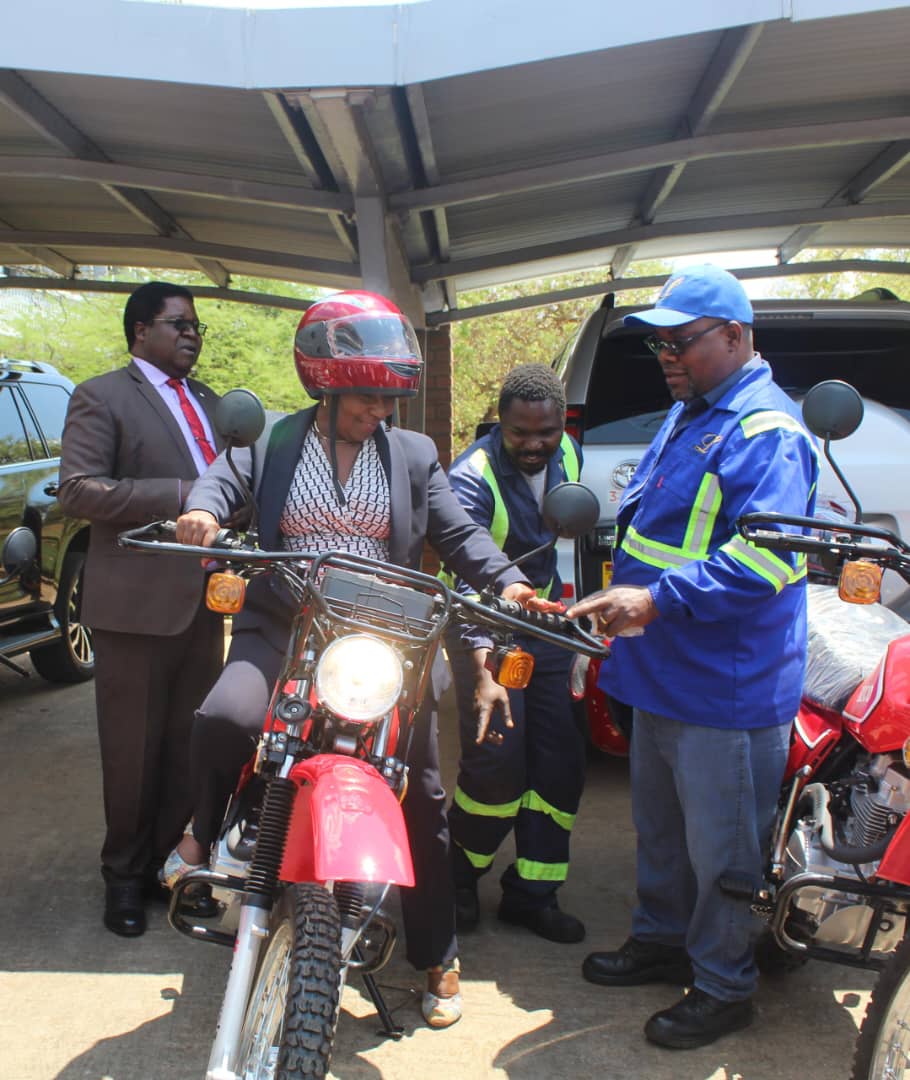 Minister hails Limbe Leaf Tobacco Company for 20 motorcycles donation
Minister of Labour, Agnes NyaLonje has applauded Limbe Leaf Tobacco Company Limited for donating 20 motorcycles to the Ministry.
The donation has been made as part of the implementation of a Memorandum of Understanding (MoU) between the Ministry and the Company, which among other things seeks to enforce elimination of child labour and forced labour and improve on decent work and farmers' adherence to applicable laws, regulations, local and international standards, codes and policies relating to income and hours of work, safe work environment, fair treatment and freedom of association.
Speaking during the motorcycles handover ceremony, the Minister said the donation clearly demonstrates Limbe Leaf Tobacco Company's commitment towards addressing decent work deficits in the tobacco sector.
She said among other things, the donation will greatly ease the mobility challenge that Ministry is facing in the inspection of the hard-to-reach tobacco farms and other farms and workplaces in rural areas.
"Inspection exercises in the tobacco sector are very important in order to maintain the market for our tobacco in view of growing demand by international buyers for products that are produced in decent work conditions, including child labour-free," said NyaLonje.
Limbe Leaf Tobacco Company Limited Managing Director, Don McAlpin, said the Company prides itself in conducting business with integrity, focusing on the environmental, social and governance pillars saying the foundation of the pillars does not only focus on producing good tobacco crop but also providing a decent work environment which does not involve child labour or forced labour among other things.
The motorcycles according to the Company, have been purchased at the tune of MK30 million.